Weblinkco Pvt Ltd based in Pakistan is an eminent mobile app development company providing top-notch mobile app development Pakistan solutions enabling our clients to achieve desired results in the shortest period of time. At Weblinkco,competitive and efficient individuals work hard as a team to provide a wide range of mobile app development services to the customers. We as a mobile app developer in Pakistan serve both individual as well as corporate clients with utter proficiency and work our way to provide cost-effective, user-friendly, time-saving mobile app services at affordable prices.
As a highly appreciated mobile app development company in Pakistan we understand theutility of well-built and easy-to-use mobile app development Pakistan services in today's app-ruling world. We are capable of delivering innovative and cutting-edge technological solution serving and catering to mobile app development Pakistan requirement across industries;
The current age belongs to smartphones. These days, you cannot think of a life without a Smartphone. And with the development of technology, phones are getting smarter and more helpful. People mainly take the assist of their phones when they have to look up or seek for something. The chief reason for this is the fact that a phone is more convenient, handy, and accessible than a PC or even a laptop. The current generation cannot think of a life that is devoid of a phone. It is no more a mere position symbol, but a need which has become vital in so several ways.
One of the reasons for that is loads of mobile applications that can be simply downloaded—and used for various purposes varying from staying updated about the present news, to accessing any social media app, to talk and video call, to access eCommerce portals and buy whatsoever one requirement and a lot of much more. As with the whole commercial goods, this Smartphone revolution has influenced the businesses all over the globe, whose chief goal is to reach to the maximum number of consumers.
And the best method to do it is mobile application development for their specific goods and services. It does not issue whether it is a consulting firm or a trade shop. The chief goal of Mobile app development services in Pakistan is to reach out to the target viewers who can access the items/ products on the go, in free time, whereas traveling or doing the browsing. Mobile application development implies the core development of an app, particularly for smartphones and mobile machines.
That means you require a strong business sense and complete knowledge of the ongoing trends and demands previous to planning to start on a mobile application. Previous to launching the app, the business needs to understand the purpose of launching it. There is also the choice of constructing a mobile-friendly website in its place of a mobile app, and it solely relies upon preparation and strategy to decide which one to select.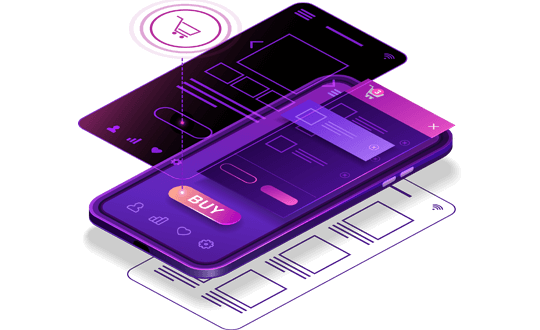 WHY YOUR BUSINESS NEEDS MOBILE APPS?
These days, mobile app development has been used to build up mobile apps for virtually every reason you can think of, counting selling of items and rendering of services. Currently, the population of mobile device customers stands more than 1 billion worldwide. Here are the reasons why the maximum owner of the business needs a mobile app for his/her business.
Smartphone customers spend much time online. So having an app can help boosts business visibility and advertise the growth of the business.
Mobile apps can be used as an advertising tool in reaching objective customers. Customers can be made alert of promotional deals by easily using push notifications.
Mobile apps have been used to make better the sales of goods and services and make extra profit. Most mobile apps are incorporated with Facebook, Instagram, Twitter, and other social media sites for more selling coverage.
Mobile applications can be used to raise the loyalty of customer because it let businesses to talk directly with their customers via In-app purchases, ads, offers, and notifications sent to users' phone via mobile apps.
OUTSTANDING CUSTOMER SERVICES
Mobile apps deliver consumers quality customer service experience accessible all round the clock, at no additional charges.
Mobile applications aid to business recognition by using a function and informing brand awareness, customers can fall in love simply. In-app deals and promotions through mobile apps can keep a customer connect and inclined to support such business.
OUR TOP MOBILE APP DEVELOPMENT SERVICES
MOBILE APP CONSULTING:
We offer specialized mobile consulting and business analysis to analyze your requirements and draw out conditions, describe and prioritize features, as well as improve the solution architecture and do usability testing.
MOBILE APP DESIGN:
Our mobile UI/UX design professionals make a conversion-driven mobile customer experience that forms for high conversion and customer retention.
BACKEND DEVELOPMENT:
Our squad of loads of backend developers makes robust, safe back ends and delivers their integration with an app (or apps) or with any 3rd party systems of your preference.
MOBILE APP QA AND SUPPORT:
Our mobile testing staffs carry out all kinds of mobile testing and debugging to make certain the high quality of your mobile solution.
MOBILE APP EVOLUTION:
Weblinco is all the time willing to help your app raise by fine-tuning it, increasing its functionality according to your roadmap, and bring in cutting-edge mobile experiences to keep your customers incessantly engaged.
MOBILE APP DEVELOPMENT:
Weblinkco welcomes the whole types of mobile app implementation – from site-to-app conversion to unique idea realization, from refactoring of your present code to blank-slate app development.
OUR COMPREHENSIVE EXPERTISE IN MOBILE APPLICATION DEVELOPMENT SERVICES:
At Weblinkco, we have a strong squad of developers' well professionals in mobile application development. We deliver end-to-end mobile application development, and that contains building apps using the standard development platforms such as iOS, Android, Xamarin, React Native, etc. Our mobile app development services in Pakistan are planned to offer cutting-edge, custom-made mobility solutions for your distinctive business requirements. Our highly knowledgeable developers have built a variety of secured, scalable apps for customers in varied industry verticals.
OTHER REASONS FOR CHOOSING US IN DEVELOPING MOBILE APPS:
GADGET:
We rely on good quality development platforms. We build up apps for both computers and smartphones; thus that you can access them from wherever you want. We are well fortunate with the best windows app developers in Pakistan.
BUDGET-FRIENDLY:
Mobile apps formed by us are robust and cost reasonable. We work at a budget-friendly rate and guarantee you the best results in come back from it.
CUSTOMER SATISFACTION:
The satisfaction of our users is our main priority, and we work according to their requirements. We are position to be the best mobile application development company in Pakistan.
EXPERIENCED TEAM:
We employ skilled staff having extensive knowledge of mobile technologies and frameworks
ON-TIME:
Deliveries are on time, dynamic after-sales support for different platforms.
BOOST MARKETING:
We build up mobile applications that boost your marketing capabilities and deliver you the flexibility and liberty to make an identity for yourself