Weblinkco is a Graphic Design Company that provides innovative and customized visual creative solutions to help businesses meet their goals. We offer a broad range of requirements in Pakistan to address all our clients' requirements.
As a leading company in Graphics Design in Pakistan, we partner with businesses to support them in unlocking the unique value of their brand. Our bespoke and crafted solutions help to elevate our client's brand positioning, launch products and penetrate markets. From logo design to brochure printing, our creative works can deliver results that drive business growth.
Our philosophy is simple to know our client's market and create relevant communications that reflect the true essence of their brand and the company's objectives. With this philosophy, we are able to develop honest and relevant Graphic Designs that raise the profile of our clients.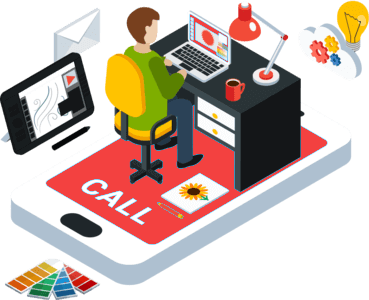 A good design is a fundamental part of creating graphics and branding. Thus, we believe that it is vital to involve you throughout the process not only to keep you updated but also to be consistently in line with your needs and goals. This method streamlines the process as we, as partners, work towards the final product.
We create various mock-ups of logos and brochure graphic designs for you to choose from. Whether it's creating a brand strategy from scratch or a complete overhaul of your company with a new logo and company brochure.
Graphic designs like company logo and brochure play a key role in brand strategy. A brand-centric design guarantees that the graphic design of the product will consistently reflect the core values and message of your brand.